You are here
Homepage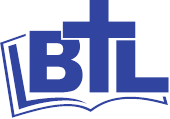 All Tachonis are welcome to know Jesus.
We are here to learn the word of God as we try compare with our culture. This will help us to know the will of God in our lives.
You will be able to interact with Literacy, Scripture, Media, Impacts, Culture, Donation, and Jobs
---
---
Literacy
Here you will get books from the authors of Tachoni languge. You can learn the language. the christian life of the Tachoni community. You can also download the books to read on your phone or computer. You can also Download and Print a hard copy.
If you want to know more please click here...
Scripture
Do you know that you can get the word of God in Tachoni language? Well, if you did not know, you can, the Tachoni Bible is being translated, today you can read the book of Luke. It is available on the Web and in an Apk file which you can download on your phone. Ifyou want to download the Apk click here...
If you want to know more please click here...
---
Jobs
Most of the time Bible Translation and Literacy advertises positions to serve God. You can always visit this web to know if the is a position that suits you...
If you want to more please click here
Culture
In the past, tachonis lived in forts, which they called Olukoba. It had many huts in it with different people from the ordinary mani to the ruler. outside the fort was wide drench that prevented the enemies from attacking. They will fall into the drench if they attempted to attack the fort....
If you want to learn more click here
---
About Tachoni People
The Tachoni people live in the Western part of Kenya and are part of the Luyia socio-political grouping. They are mainly found in Bungoma County in Webuye, Chetambe Hills and Ndivisi in the newly created Bungoma East District. They are also found in Kakamega County in Lugari, Lwandeti and in parts of Trans Nzoia County. The Tachoni mainly neighbor the Bukusu, Nandi and Kabras speakers. The other communities that form the Luyia sub-group are: Banyala, Banyore, Batsotso, Idakho, Isukha, Kabras, Khayo, Kisa, Marachi, Marama, Samia, Tiriki, Maragoli, Bukusu and Wanga.
If you want to know more pleas click here